Nathan Carter Iveagh Gardens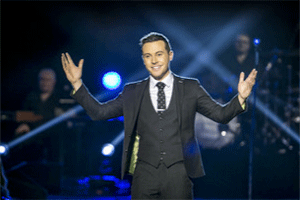 Time:
Times Vary
Date:
Location:
Iveagh Gardens
Category:
Concert / Live Music
Nathan Carter
Saturday Saturday 15 July 2017
Venue: Iveagh Gardens
Don't miss the headline debut of country music singing sensation Nathan Carter this summer in the beautiful Iveagh Gardens.

Nathan Carter is something of an enigma; a rising country music star, the Liverpool-born performer, who has lived in Ireland since he was 18, has built a career blending Celtic sounds into the unlikely genre of country music, introducing a new generation of young fans to the latter with surprising success.

Following his forthcoming sold-out show at 3Arena, he'll be taking to stage in one of Dublin's best-kept secrets in green spaces to entertain you under the mild summer sky.

Nathan's latest album, Stayin' Up All Night, released last year, made big waves on the Irish charts with catchy singles like Wontcha Come Down, Wanna Dance, and Temple Bar. The show-stopper has seven studio and three live albums to his name and his award-winning 2012 cover of Wagon Wheel was the crossover track that helped propel him to stardom.